Finally the new issue of the magazine LifeStyleVIEW has arrived! To give you a taste of the content you can read the editorial written by Claus Nybo. Enjoy!
Christmas! Don't forget the important elements!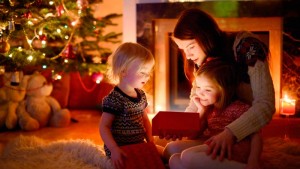 Christmas is the big family holiday of the year, but all the preparations and people can also cause a lot of stress. So how do we avoid the stress and instead find some extra space for quality time with family, and maybe even just for yourself? To help you with this, we are focusing on stress and rest in this holiday issue of LifeStyleVIEW. These two seemly opposites don't have to be in conflict with each other, but when rightly balanced can actually increase our joy and effectiveness in life.
As the Christmas holidays become more and more commercialized, and our society more secularized, it seems that the very reason for Christmas is slipping away. Are we in the process of losing an important element — our heritage? This year, another important historic event which changed history is being commemorated – the 500th anniversary of the Reformation. At LifeStyleTV we value science and everything it has contributed and is contributing to our understanding of how to live a healthy and active lifestyle which leads to an increased quality and joy in life. So in this issue we will also look at what may be a surprise to many, how the Reformation contributed to the rise of modern science.
Be daring! Try one of the new Christmas recipes — they are delicious! My personal favourite is the Sweet Potato Pie with whipped cream. Enjoy your reading and remember to take some time to relax and stress down ☺

Claus Nybo
Executive editor