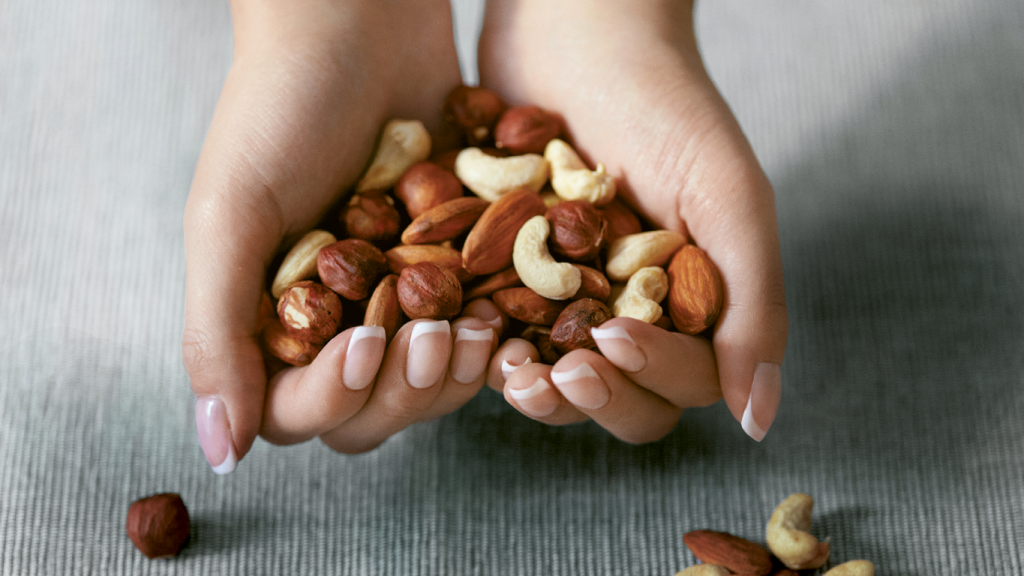 Nøtter Og Fedme
Nøtter regnes ofte for fettrik mat, og de er stapp fulle av energi. Derfor tror folk ofte at de er fetende. Men en interessant studie fant at jo høyere forbruket av nøtter var blant deltakerne i studien, desto mindre var sjansen for at de var overvektige.
Undersøkelsen tok spesielt for seg nøtter fra trær og peanøtter (som faktisk er en belgplante). De fant at de deltakerne som spiste størst mengder av nøtter fra trær og små mengder av peanøtter hadde den laveste forekomsten av fedme. Og de som fortærte små mengder av både nøtter fra trær og peanøtter, hadde den høyeste forekomsten av fedme.
Andre studier har vist at personer som spiser mer nøtter gjerne veier mindre enn dem som spiser mindre nøtter. Og når nøtter ble føyd til kostholdet hos deltakere i en annen studie, la de ikke på seg.
Så, selv om nøtter er konsentrert mat, er de ikke nødvendigvis årsak til vektøkning. Dessuten byr de på mange fordeler med tanke på hjerte- og karsykdom og bidrar til og med potensielt til hjernens helse.
Tekst: Theresa Nybo
Kilde: J Jaceldo-Siegl, K., Haddad, E., Oda, K., Fraser, G. E., and
Sabaté, J. (2014) Tree Nuts Are Inversely Associated with Metabolic
Syndrome and Obesity: The Adventist Health Study-2. PLOS ONE.
January 2014, vol. 9, issue 1, e85133.