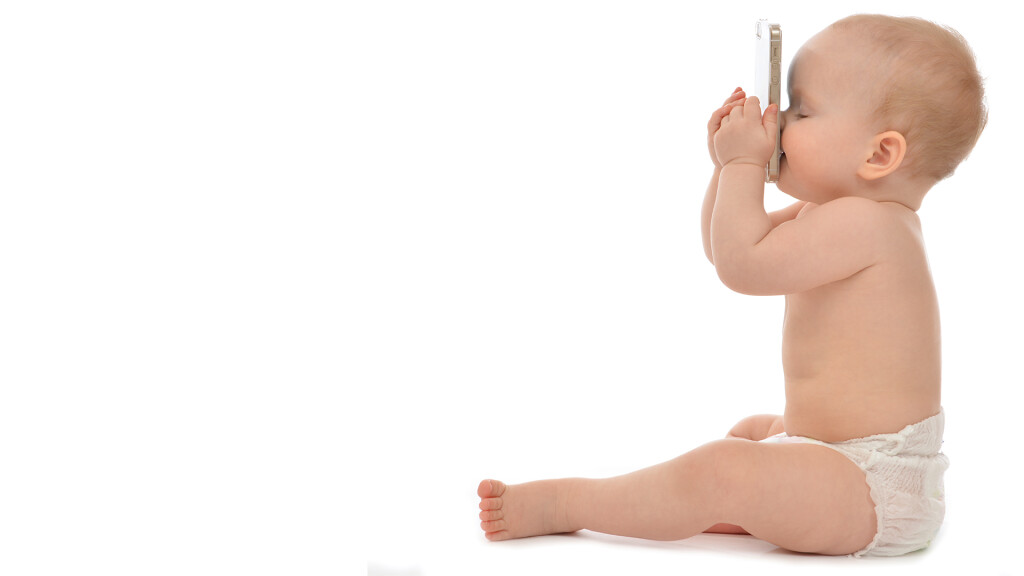 Småbarn og skjermtid
av Theresa Nybo
Små barn er fascinert av skjermer. Og de lærer fort hvordan man bruker dem. Hvor mange av oss har ikke sett smårollinger ta foreldrenes telefoner, låse dem opp og begynne å bruke dem? Og hvor mange slitne foreldre har ikke fått et lite pusterom ved å la en sur unge låne telefonen eller nettbrettet? Skjermbilder kan holde et barn engasjert en god stund. Men er dette barnets beste barnevakt? Flere nyere studier som ser på sammenhengen mellom skjermtid hos små barn og deres utvikling, vekker bekymring.
En studie som så på data fra kanadiske førskolebarn fant at økt skjermtid er forbundet med større konsentrasjonsproblemer.1 De fant at barn som hadde mer enn to timer skjermtid per dag langt oftere viste ADHD-lignende oppførsel, hadde problemer med konsentrasjonen og rettet problematferd mot sine omgivelser. En annen studie fant en sammenheng mellom overdreven skjermtid og forsinket utvikling.2
Siden media utvikler seg så fort, kjenner vi egentlig ikke alle potensielle problemer ved småbarns bruk av skjermer. Men eksperter har utviklet retningslinjer for mediebruk og barn.3
Barn under to år bør unngå alle skjermer unntatt videosamtaler. Deres unge hjerner lærer og husker mer av direkte samhandling enn av en video. Toåringer kan nyte musikk og fortellinger digitalt, men vil ha mest glede av det hvis de ser det sammen med en forelder eller omsorgsperson som kan hjelpe dem å forstå det de ser. Mellom 2 og 5 år bør barn begrense skjermtiden til en time per dag. Og for å fremme god søvnkvalitet bør ingen skjermer brukes den siste timen før sengetid.
Disse retningslinjene angir maksimal skjermtid. Vi anbefaler mindre skjermtid og mer reell samhandling for optimal utvikling.
Referanser: 1. Tamana, S.K., Ezeugwu, V., Chikuma, J., Lefebvre, D.L., Azad, M.B., et al. (2019). Screen-time is associated with inattention problems in preschoolers: Results from the CHILD birth cohort study. PLOS ONE 14(4): e0213995. https://doi.org/10.1371/ journal.pone.0213995
2. Madigan, S., Browne, D., Racine, N., Mori, C., Tough, S. (2019). Association Between Screen Time and Children's Performance on a Developmental Screening Test. JAMA Pediatr 173(3):244-250. doi:10.1001/jamapediatrics.2018.5056
3. American Academy of Pediatrics (2018) Children and Media Tips from the American Academy of Pediatrics Retrieved from: https://www.aap.org/en-us/about-the-aap/aap-press-room/news-features-and-safety-tips/Pages/Children-and-Media-Tips.aspx
Kilde:
https://www.mayoclinic.org/healthy-lifestyle/childrens-health/in-depth/screen-time/art-20047952