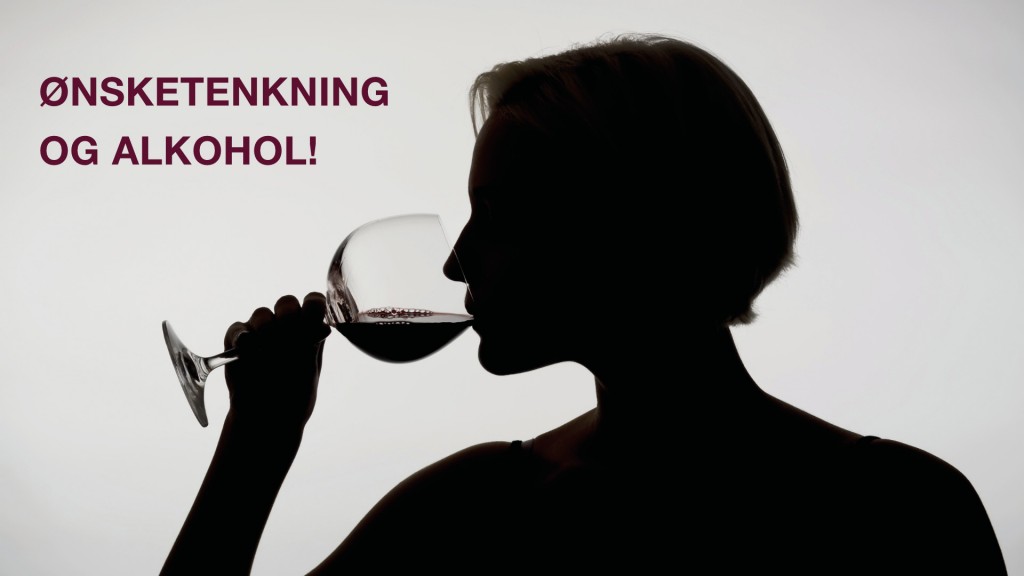 Ønsketenkning og alkohol!
Mange tror at et glass vin til middagen kan bidra til kampen mot hjertesykdom, eller de vil i det minste gjerne tro at det er slik det forholder seg. Men en ny studie i Journal of Studies on Alcohol and Drugs reiser spørsmål ved de antatte positive sidene av et moderat alkoholforbruk. Man analyserte resultatene av 45 studier som omfattet over 3 millioner mennesker og fant at moderat drikking ikke ga noen klar helsebringende gevinst.
Men hva med tidligere forskning? Tidligere studier viste at folk som drakk moderate mengder alkohol kan ha mindre hjertesykdom enn ikke-drikkere. Ut fra dette trekker man konklusjonen
at alkoholholdige drikker beskytter mot hjertesykdom. Den nye studien viser at det er ere svakheter ved den antakelsen. Et sentralt punkt er at den gruppen som klassi seres som "ikke-drikkere" i de tidligere studiene faktisk kan være tidligere drikkere som slutter fordi de kk dårlig helse. Så et sannsynlig hendelsesforløp vil være at eldre med dårlig helse kan være mer tilbøyelige til å slutte å drikke på grunn av helsen mens friskere eldre kan være mer tilbøyelige til å drikke vin til middagen. Sammenhengen mellom årsak og virkning kan faktisk være den motsatte: Når eldre drikker vin (eller fortsatt drikker vin), kan det være mer et resultat av bedre helse enn årsaken til det.
Som en av de mest sentrale forskerne sier det: "Tanken om at et par drinker om dagen er godt for oss, kan være ren ønsketenkning."1
Påstanden om at alkohol er gunstig for helsen ble også utfordret i en rapport lagt frem for den svenske legeforeningens medisinske landsmøte i 2014.
Henvisning:
1. Stockwell, T.: (2017) Moderate Drinking May Not Ward Off Heart Disease. Journal of Studies on Alcohol and Drugs News. Hentet fra http://www.jsad.com/page/news/may2017.
Kilder:
Journal of Studies on Alcohol and Drugs News. Moderate Drinking May Not Ward Off Heart Disease. Hentet fra http:// www.jsad.com/page/news/may2017 Svenska Läkaresällskapet (2014). Ny rapport: Brister i forskning om alkoholens positiva hälsoeffekter. http://www.sls.se/Aktuellt/Debatt/Alkoholen-och- samhallet-2014/