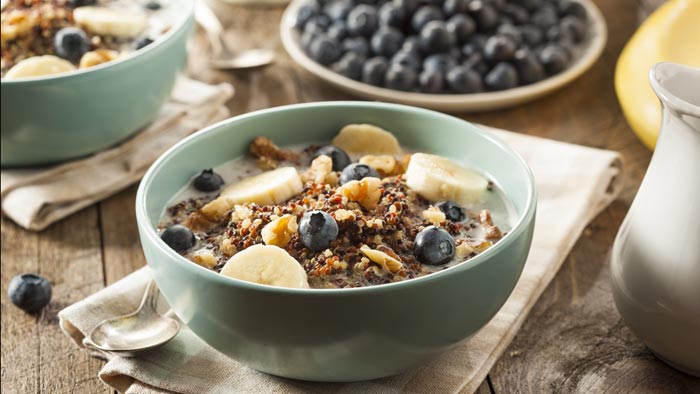 Frukost ger aktivitet!
Många studier har genomförts om hur viktigt det är med frukost i olika sammanhang. Men visste du att din frukost kan inverka på hur aktiv du är resten av dagen? I en färsk undersökning fann man att om man äter frukost varje dag, ökar aktivitetsnivån för överviktiga vuxna, jämfört med de som hoppade över sina morgonmål. Så om du tycker det är svårt att komma igång på morgonen, kanske du behöver äta en bra frukost.
Källa:
Chowdhury, E. A., Richardson, J. D., Holman, G. D., Tsintzas, K., Thompson, D., and Betts, J. A. (2016) The causal role of breakfast in energy balance and health: a randomized controlled trial in obese adults. American Journal of Clinical Nutrition. doi: 10.3945/​ajcn.115.122044.