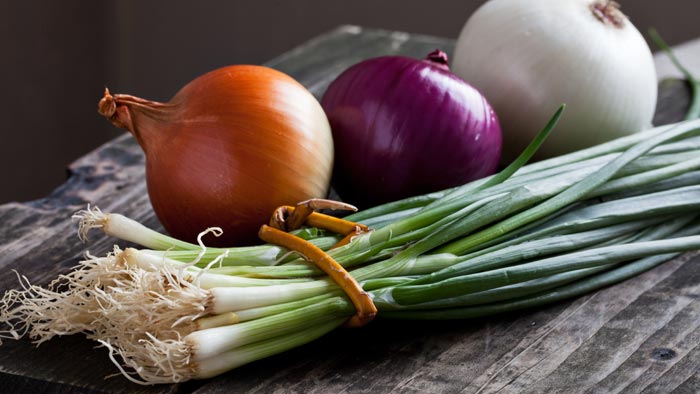 Gråt inte. Lök är hälsosamt för dig.
Skär upp den perfekta löken, och dess sammansättningar av svavel får det att tåras i ögonen. Men några tårar är värt besväret för att ta del av den aromatiska smaken.
"Det är svårt att föreställa sig en civilisation utan lök", hade kändiskocken Julia Child sagt en gång.
Det är för att lök är en så rik smakkälla som används i en stor mängd recept och nästan alla etniska kök. De är ett måste i såser och soppor och man hittar dem ofta på smörgåsar och sallader.
Lök ger en hel del smak till maten som vi njuter av, och de är dessutom hälsosamma. Lök har lågt kaloriinnehåll. De innehåller inget natrium, fett eller kolesterol. De är en bra källa till C-vitamin, fibrer och andra näringsämnen och flera studier visar att flavonoider, som finns i lökens yttersta skal, kan hjälpa till att minska risken för hjärtsjukdomar, tarmproblem och vissa typer av cancer.
Vare sig du äter ute eller lagar mat hemma, använd löken generöst för att smaksätta dina favoritmåltider. Hoppa över friterade lökringar och andra lökskapelser tillagade i fett. Rå lök – hackad, malen, i tunna skivor eller kokt, är hälsosamt för dig och smakar fantastiskt.
Julia Child hade rätt. Det vore svårt för många av oss att föreställa oss ett liv utan lök.
När allt kommer omkring, äter amerikaner i genomsnitt ungefär 9 kilo lök varje år.
Journal of Agricultural and Food Science. National Onion Association.
Källa: Wellsource, Inc. Använt med tillstånd.