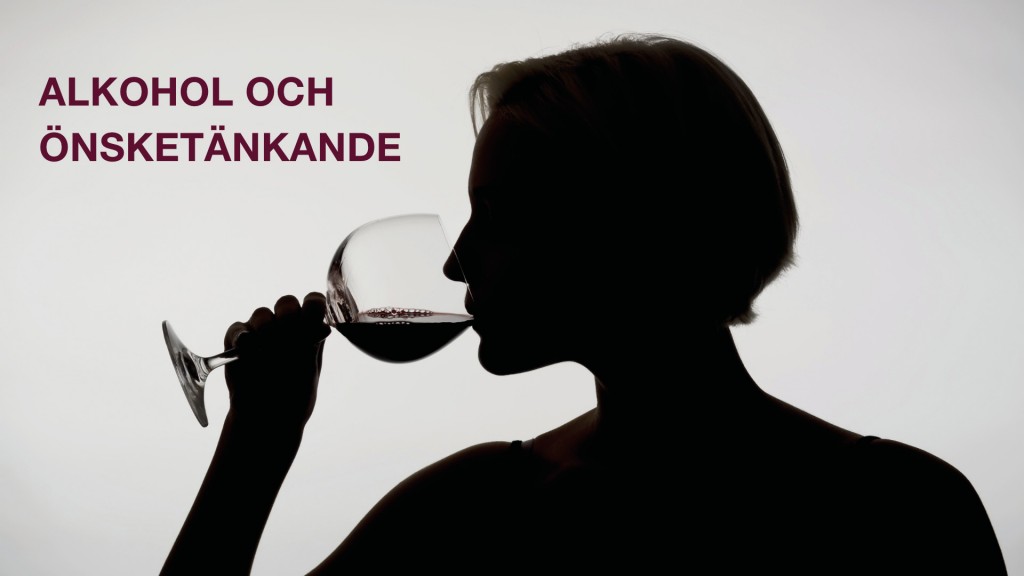 Alkohol och önsketänkande
Medan många människor tror att ett glas vin till maten motverkar hjärtsjukdomar, eller åtminstone gärna vill tro det, så ifrågasätter en studie som nyligen gjorts och publicerats i Journal of Studies on Alcohol and Drugs, de påstådda fördelarna med en måttlig alkoholkonsumtion. När man analyserade resultaten från 45 studier som innefattade över 3 miljoner människor, så fann man att det inte fanns några avgörande hälsofördelar med ett måttligt drickande.
Men hur är det då med tidigare forskning? Tidigare studier har funnit att människor som dricker måttliga mängder alkohol kan ha en lägre förekomst av hjärtsjukdomar än personer som inte dricker alls. Därför drar man slutsatsen att alkohol skyddar mot hjärtsjukdomar. Den nya studien tar fram era svagheter i detta antagande. En nyckelfaktor är att den grupp som klassi ceras som icke alkoholkonsumenter i tidigare studier faktiskt kan ha varit personer som tidigare druckit men som slutat på grund av dålig hälsa. En möjlig förklaring kan därför vara att det är troligare att äldre personer med dålig hälsa slutar dricka av hälsoskäl, och att det är mer troligt att friskare äldre dricker vin till maten. Så egentligen kan man kanske vända på förhållandet mellan orsak och verkan: Äldre personer som dricker vin gör det därför att de är friskare; inte att de är friskare därför att de dricker vin.
En av forskarna säger: "Uppfattningen att ett eller två glas om dagen är bra för oss kanske bara är ett önsketänkande."1
Påståendet att alkohol skulle vara bra för hälsan ifrågasattes också i en rapport som presenterades vid Svenska Läkaresällskapets Medicinska Riksstämma 2014.
Referens:
1. Stockwell, T. (2017). Moderate Drinking May Not Ward Off Heart Disease. Journal of Studies on Alcohol and Drugs News. http://www.jsad.com/page/news/maj2017.
Källor:
Journal of Studies on Alcohol and Drugs News. Moderate Drinking May Not Ward Off Heart Disease. Hämtat från http:// www.jsad.com/page/news/may2017 Svenska Läkaresällskapet (2014). Ny rapport: Brister i forskning om alkoholens positiva hälsoeffekter. http://www.sls.se/Aktuellt/Debatt/Alkoholen-och- samhallet-2014/